This station is designed for signals reception in S and C bands (others bands are available upon request). A friendly Man Machine Interface installed on a PC allows its remote Monitoring & Control via a RS-232 serial link.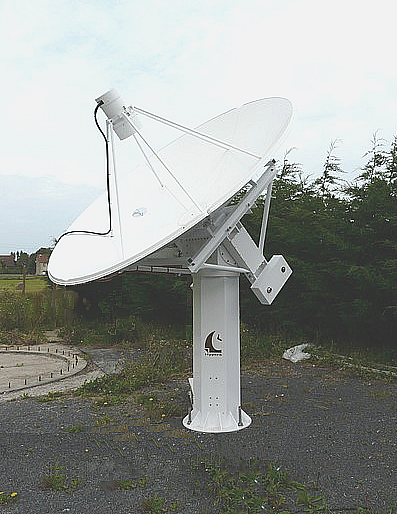 Reception is made through a 1.20 m / 1.50 m / 1.80 m / 2.40 m / 3.10 m / 4.20 m dish equipped with auto tracking feed in RHCP and LHCP including 0.7 dB NF LNA, and filters.
Auto-tracking in RHCP or LHCP.
Target tracking can be achieved through the two main modes : Auto-tracking or GPS tracking. Auto-tracking uses Single Channel Monopulse technique.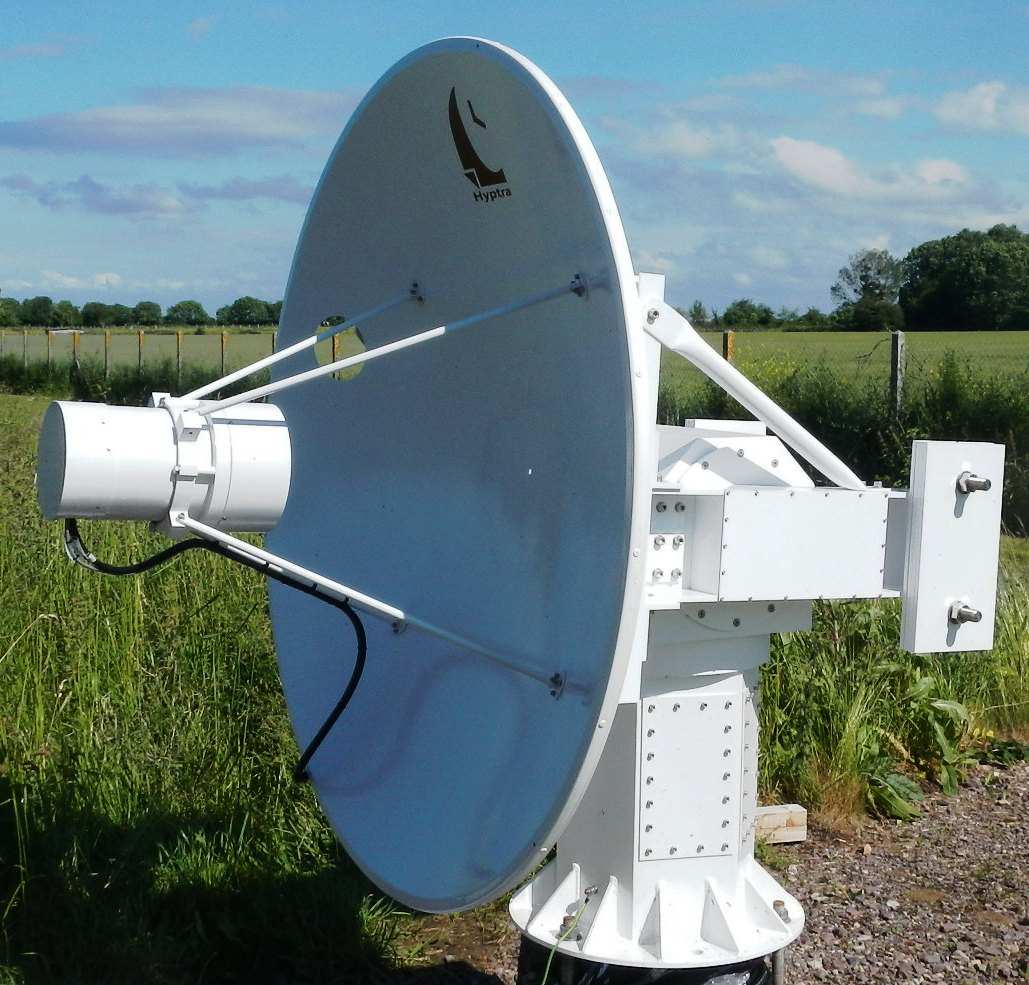 The station mainly composed of the following parts :
External two-axis auto tracking antenna
Electronic compass for automatic north reference
Electronic spirit level for automatic set-up (transportable version)
Control & servo power rack
Antenna Control Unit
Tracking receiver